Queen's Platinum Jubilee events
Well done to everyone involved in the Jubilee celebrations, the events that took place in the village hall were well supported and enjoyed by all.

Regular Activities
The following regular activities now being held in the hall
Weekly – Art Club, Fitness Club, Keep Fit, Pilates, etc.
Monthly – Coffee Morning, Community Lunch, Craft Group, WI
The hall is also used for meetings and private functions.
If you wish to start up another community group please get in touch.
Activities for younger members of the community would be warmly welcomed
The next Minety Market will be on
Saturday 26th November 2022
Doors open 2pm
This will be our special Christmas Market,
more information will be available nearer the time from Jane Snook
Committee Members
We welcome anybody who would like to join the management committee and help keep this great facility running for the benefit of all.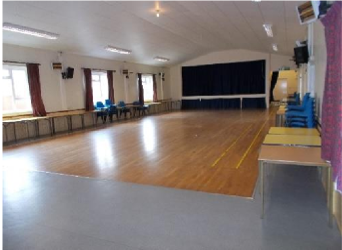 We are now fully open for regular activities.
Don't forget the hall is available for private hire at modest cost.
For all your bookings and any questions please ring Karen Miller
01666 861041