Queen's Platinum Jubilee events
Friday 3rd June 10:00am until 5:00pm
Children's Jubilee Art Competition
Exhibition of Art by Minety children in the Village Hall.
All pictures will be of a royal theme with prizes for the best entries in each age group
Saturday 4th June 2:00pm until 5:00pm
An exhibition of Photographs of Minety
A fascinating exhibition of photographs of Minety over the years. Come along and reminisce about life in the village and enjoy a cup of tea and a slice of cake.

Regular Activities
The following regular activities now being held in the hall
Weekly – Art Club, Fitness Club, Keep Fit, Pilates, etc.
Monthly – Coffee Morning, Community Lunch, Craft Group, WI
The hall is also used for meetings and private functions.
If you wish to start up another community group please get in touch.
Activities for younger members of the community would be warmly welcomed
Committee Members
We welcome anybody who would like to join the management committee and help keep this great facility running for the benefit of all.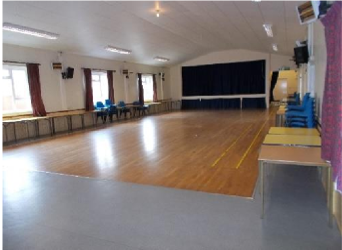 We are now fully open and the hall is available for hire.
For all your bookings please ring Karen
01666 861041