Thank you to everybody who attended the Minety Market on Saturday, it was great to see so many visitors old and new.
Do you have a need for some space.
Children's party
Business meeting
Just some quiet time to work
£12 per hour includes high speed internet.
Regular Activities
Hire fee is inclusive of heat & light, the hall is bright and airy and has a well fitted kitchen with cutlery & crockery, free high speed internet access is provided thanks to Gigaclear. There is also a projection screen.
The following regular activities now being held in the hall
Weekly – Art Club, Fitness Club, Keep Fit, Pilates, etc.
Monthly – Coffee Morning, Community Lunch, Craft Group, WI
The hall is also used for meetings and private functions.
If you wish to start up another community group please get in touch.
Activities for younger members of the community would be warmly welcomed
Committee Members
We welcome anybody who would like to join the management committee and help keep this great facility running for the benefit of all.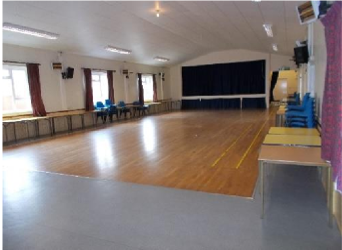 You can hire the hall
available for private functions only
£12 per hour.
For all your bookings and any questions please email:
bookings@minetyvillagehall.uk